Tirages d'art limités
What is a limited fine-art print?
Vous voulez vous distinguer par l'élégance, l'innovation et l'encouragement d'une création véritablement humaine et intelligente ? Acquérez ou offrez le tirage de l'une des mes photographies. Toutes les images de mon site sont disponibles sur commande ; vous pouvez également consulter la galerie de mes oeuvres déjà tirées, encadrées et immédiatement disponibles, qui sont proposées à un tarif préférentiel.
To be considered as an artwork as well as a painting, a photograph has to be a limited print. Prints number may vary depending on the country, and I chose to be below the legal number in France (30) and to run only 5 prints of every picture - sometimes less. Whether it is printed on canvas, fine-art paper or aluminium, each photograph will never be printed more than 5 times, granting its originality and value to every artwork. It is also possible to have a unique print of a certain image.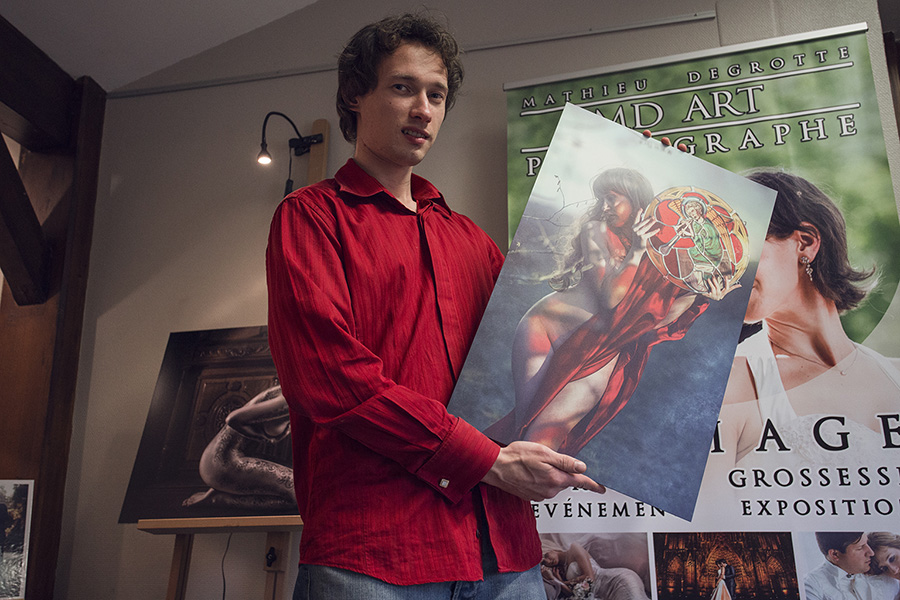 Supports de haute qualité
Medium & Format?
La plupart des photographies présentes sur ce site sont réalisées dans une optique de recherche artistique ; pas de convention, de limite ni de consommation de masse. Animé d'un amour pour l'art, l'évolution et le dépassement de nos connaissances, je supporte à moi seul tous les frais engendrés par leur production. Ainsi, au même titre que des toiles exposées en galerie, je les propose à la vente en tant que tirages d'art limités. En acquérant l'une de ces photographies haut de gamme, vous obtiendrez non seulement une véritable oeuvre d'art alliant qualité et pérennité, mais vous soutiendrez en plus la jeune recherche artistique, innovante et créatrice d'avenir. L'assurance d'une image de qualité, en édition limitée, et d'un support durable dans le temps. Sublimez votre intérieur ou vos locaux d'entreprise.
Photographs can be printed on very different materials, but I recommend fine-art paper or dibond. Due to their quality, my fine-art and dibond prints keep their aspect for 100 years and more if they are stored and handled with care. Other high quality materials (wood, canvas, plexiglass, PVC...) can be used depending on your needs.
Tarifs Galeries qui restent abordables
Prices?
Conformément à la qualité de leur support et à leur limitation, mes photographies se vendent à un tarif plus proche de celui d'oeuvres que l'on peut trouver en galeries d'art que de celui d'images bas de gamme disponibles en millions d'exemplaires dans le commerce. Outre les coûts inhérents aux supports et aux encadrements, ces prix varient principalement en fonction du nombre total de tirages de la photographie ainsi que du nombre d'exemplaires déjà réalisés. Pour pouvoir vous fournir un prix spécifique à la photographie qui vous intéresse, je vous invite à me contacter aux coordonées ci-dessous. A titre indicatif, les tirages papier simples en 30 x 45 cm (les plus petits que je propose) sont à partir de 130 € pour une limite de 30 exemplaires.
Due to their quality and limited run, my photographs are sold to rates similar to those we can see in art galleries. Prices may vary depending on the size and material of the print, but they mostly very according to the total and remaining number of prints of the photograph. In order to give you the most precise price, please give me all information by contacting me to the e-mail below.
Les photographies de mon portfolio, de mes séries et de cette galerie plus complète sont disponibles.
Mathieu Degrotte | contact@m-d-art.com | +33 6.83.60.42.73
SIRET - 804327740 00010

Mentions Legales
Denomination et siege social - Mathieu Degrotte - 17 Chemin Saint Pierre 57180 TERVILLE - FRANCE - 06.83.60.42.73
Directeur de Publication et createur du site - Mathieu Degrotte
SIRET - 804327740 00010
Site web heberge par OVH - www.ovh.com - 2 rue Kellermann - 59100 Roubaix - France
Photographs from my portfolio, my series and this more exhaustive gallery are available.
Mathieu Degrotte | contact@m-d-art.com | +33 6.83.60.42.73
SIRET - 804327740 00010